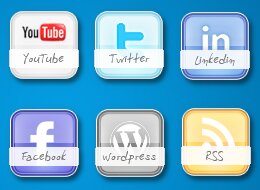 From Source: Mashable
Chances are you've been waiting in line all week for the iPhone 4, which means you haven't been keeping up on your social media resources. Tsk-tsk.
Put said device to good use, and scroll on down for your weekly cavalcade of hints, tips, insights and analysis.
This week's list includes some great Google facts, web design inspiration, and a few ways to improve your social business model.
Go on, gorge yourself.
See the List
Related Reading:
Facebook Marketing: An Hour a Day
Twitter API: Up and Running: Learn How to Build Applications with the Twitter API
The Social Media Management Handbook: Everything You Need To Know To Get Social Media Working In Your Business