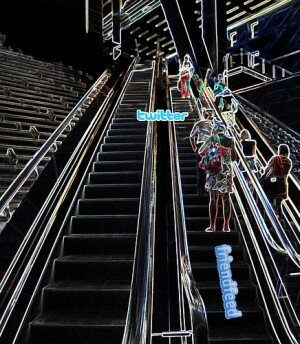 I've made the decision to start featuring interesting people I meet online, and I guess there's no better day than today. Robert Scoble is a self-proclaimed Tech geek blogger, and he's probably the biggest celebrity blogger around. I'm not going to spend a lot of time talking about him when you could just read about him elsewhere, read his blog, or follow him on Twitter.
The reason I feel the need to bring Scoble up today is an interesting list he started on Friendfeed. I "borrowed" the title of his list for the title of this post - hope you don't mind Robert.
Here's what's going on. Robert is building a list in the comments section, and other readers are adding their own tips. It's a great idea, fantastic topic, and the list has become a nice resource.....so I've added it to Listropolis (where ALL great lists belong), all nice and tidy.
Related Reading:
Facebook Marketing: Designing Your Next Marketing Campaign (2nd Edition) (Que Biz-Tech)
Getting Started with Twitter For Dummies
Sam Francis: Catalogue Raisonné of Canvas and Panel Paintings, 1946-1994: Edited by Debra Burchett-Lere with featured essay by William C. Agee