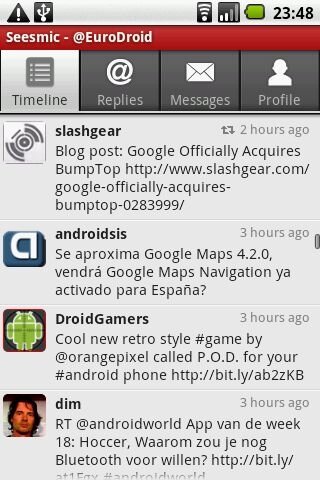 From Source: TechRadar
OK, so the Android Market is more akin to Lidl or Asda than the iPhone's enormous, indulgent Selfridges-at-Christmas time approach, but the open source nature of Google's OS means there's plenty of innovation to be found on its budget shelves.
And best of all, most of the good stuff on Android is free, thanks to the work of developers who do it for love alone. These 20 free Android apps should be any Android owner's Day One installs...
Listropolis' Take:
I love my Nexus One. If, like me, you're making the switch to Android from an iPhone, this list will come in VERY handy.
See the List
Related Reading:
Unusual Ways to Market Your Greeting Cards and 22 Places to Get Your Designs Featured
Free Kindle Books and How to Find Them (revised April 2011)
Free Fall: Sisterhood Series #7 (The Sisterhood)