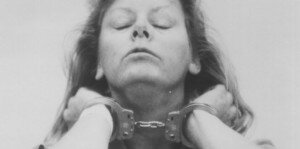 From Source: daddu.net
I watch a lot of scary movies. Vampires, werewolves, zombies… they've got nothing on one other group when it comes to scaring me — serial killers. Even when they're just fictional characters, I find serial killers to be terrifying not because I expect to come across one any more than a movie monster, but because they represent something real.
These awful excuses for human beings do exist, and they pose a real threat to society. They come in all shapes and sizes, colors, and races. Today we'll take a quick look at 25 serial killers from around the world. There will be some of the more well-known U.S. and other serial killers, but we'll also have some from places like Russia, Indonesia, Mexico, China, and more. They aren't all the most famous serial killers. You've probably never heard of some of them. And some of your "favorites" won't be included here. This list is a little different.
Rather than focusing solely on well-known serial killers (although some will be included), we're looking at a more diverse group — both men and women, different races and nationalities, etc. Even more importantly, I wanted to take a look at some of the world's recent and distant serial killers with some of the most disturbing motives or stories.
Keep in mind…. I'm not claiming these are THE most disturbing serial killers. There have been too many for me to ever know about them all, and that would be subjective. These are just some examples of particularly disturbing individuals that caught my attention or made me cringe. If other serial killers top your own personal list, feel free to leave a comment below to tell us about them.
Listropolis' Take:
All the big names are here. I've always been interested in what makes a serial killer tick, and this list kept me busy exploring for almost 30 minutes. Good stuff.
See the List
Related Reading:
Fashion Imagination "Fantasy" Inspirational wearable art designs showcasing creative stitchery as featured in Fantasy, the 2003 Bernina Fashion Show
Mexican Everyday (Recipes Featured on Season 4 of the PBS-TV series "Mexico One Plate at a Time")
Unusual Ways to Market Your Greeting Cards and 22 Places to Get Your Designs Featured